POSTPONED! 2022 Techstars Startup Weekend
POSTPONED UNTIL SPRING 2023
WELCOME TO STARTUP WEEKEND!
Join the Invent Penn State LaunchBoxes from Penn State Great Valley, Abington and Brandywine for the first greater Philadelphia Launchbox Startup Weekend!
---
WHEN: Friday October 7th (evening) through Sunday October 9th
WHERE: Penn State Great Valley Campus (30 Swedesford Road, Malvern PA)
---
Learn how to think, work, and build like a startup in 54 thrilling hours. Techstars Startup Weekend is an exciting and immersive foray into the world of startups. Over an action-packed three days, you'll meet the very best mentors, investors, co-founders and sponsors to show you how to get more done faster — and, maybe even start that business.
If you have never participated in a Startup Weekend before check the video below for a peak inside and the video at the bottom of this page for a recap of 2019 StartUp Weekend held at Penn State Great Valley .
If you are interested in entrepreneurship, an early stage company, an internal team at a corporation looking to flush out a new idea … this is the event for you!
For the first time we will be allowing early stage startups and founders to register as their company and work on their business idea for the entire weekend.
All participants will have access to one on one coaching sessions and team coaching sessions from some of the top mentors in the region!

General Attendee Tickets:  Single ticket perfect for early entrepreneurs, people thinking of starting their own businesses or professionals in industry that want to think more entrepreneurially.
Company Tickets: Provides a team ticket for 3 attendee that are registering as a team. A team is defined as an early stage start up actively pursuing their idea but pre-revenue or a team made up from professionals in industry (any industry or any company is welcome)
Penn State Student Tickets: Single general attendee ticket for ANY Penn State student. Must register using your Penn State email address.
General Student Ticket: Single general attendee ticket for any student. Must register using your school email address (<name>@<school>.edu 
*all tickets include dinner on Friday, Breakfast | Lunch and Dinner on Saturday and Breakfast and Lunch on Sunday.
Ticket Prices:
General Attendee Single Ticket – $50

Company Ticket (3 team members) – $200

Penn State Student Ticket – $5

General Student Ticket – $15
6:30 PM – 7:00 PM          Registration – Arrive at the venue and get checked in
7:00 PM – 7:30 PM          Dinner & Networking – Eat, share ideas, practice pitches, get to know fellow participants
8:00 PM – 8:30 PM          Welcome – Review agenda for the weekend and introduce facilitators, coaches, and community leaders
8:30 PM – 9:30 PM          Pitches Start – Optionally line up to give your pitch
9:30 PM – 10:00 PM        Voting – Attendees vote for the top pitches
10:00 PM – 10:30 PM      Form Teams – Teams start forming and discussing ideas
10:30 PM                           Begin Work – Start to formalize teams and take an inventory of skills.
8:30 AM – 9:15 AM          Breakfast – Arrive, simple breakfast & coffee
9:30 AM – 11:30 AM        Begin Work – Teams formed and setting up workspace for the weekend
1:00 PM – 1:30 PM           Check-In – After-lunch check-in, status reports, call for help
2:00 PM – 2:30 PM           Group Workshops (optional) – Attend optional workshop
2:30 PM – 3:00 PM           Mentoring sessions – Mentors help teams one-on-one. They are here to help!
7:00 PM – 7:30 PM           Dinner
8:30 PM – 9:00 PM           Check-In – After-dinner check-in, status reports, call for help
9:00 AM – 9:30 AM            Breakfast – Arrive, simple breakfast & coffee
10:00 AM – 10:30 AM       Team Check In – Ask questions, get advice
2:00 PM – 2:30 PM            Pitch Prep & Rehearsal – Final hours of work time should be focused on perfecting your presentation, tech-check for final presentations also takes place
4:00 PM – 5:00 PM            Final Presentation – Present, Watch and celebrate all of your hard work throughout the weekend!
5:15 PM – 5:45 PM            Judges Annouce Winners
Leo Daiuto
Director & Entrepreneur In Residence Penn State Great Valley LaunchBox | Entrepreneur
Accomplished and highly-creative entrepreneur, technology leader, with a 20+ year career solving complex problems, building and leading teams while designing products and brands. Passionate about discovering the "why" behind user behavior and then defining product strategies and unique user experiences based on those discoveries. Proficient in mentoring and managing teams, entrepreneurs, startups and defining executable strategies. Co-Founder | Partner @ Revolt Program Director & Entrepreneur In Residence @ Penn State University Great Valley LaunchBox Owner @ The 71 Company (Creative Business and Product Consulting) Owner @ Studio 71 (Music Production and Sonic Branding)
Roger Lee
Director of Innovation and Entrepreneurship, Penn State Brandywine
Roger Lee is the Director of Innovation and Entrepreneurship at Penn State Brandywine. In this role, he is a member of the campus senior leadership team, leads priority initiatives in the campus strategic plan, and leads the Brandywine LaunchBox. As an award-winning higher education professional, Roger held several positions at Drexel University's Charles D. Close School of Entrepreneurship, Temple University's Small Business Development Center, The University of the Arts' Critical Studies Program, and Eastern University's Urban Studies Graduate Program. He is also an award-nominated entrepreneur that gave a TEDx Talk, received over 50 book and media features, and gained international recognition.
Peter Hornberger
Lecturer of Management and Entrepreneurship | Director - Abington LaunchBox, Penn State Abington
Peter Hornberger is a Lecturer of Management and Entrepreneurship and the Director of the Abington LaunchBox at Penn State University's Abington campus. He is responsible for setting the trajectory of the Launchbox that supports the development of a culture of innovation for students, staff, faculty, and the community. Peter holds a Master's in Business Administration and a Master's in Education with a focus on Instructional Technology from Kutztown University. He is a member of the Penn State Entrepreneurship & Innovation for K-12 Committee, Chair of the Penn State Abington Sustainability Council, and a Board Member for the Eastern Montgomery County Chamber of Commerce. Prior to joining Penn State University, Peter received the 2019 Clarence R. Moll Professor of the Year Award at Widener University. The award is presented in recognition of admirable leadership in advancing the campus engagement of students and fostering a campus commitment to learning.
Roger Osorio
Startup Weekend Facilitator | Author | Coach | Speaker
I believe we are all capable of living life and defining success on our terms. I believe we can all learn and do just about anything we want to do, so long as make a bold commitment to do so. Once upon a time ago, I believed my life could be more aligned with who I really am and that it could be designed in a way to allow me to grow into the person I wanted to become. READ: 5 Questions on Startup Weekend with Roger Osorio I've been on the Journey to Reinvention since 2005, when I said "no more!" to living an unfulfilled life. I had fully subscribed to other people's definitions of success and they were not working for me. One question that annoyed me the most was, "where do you see yourself in 5 years?" Who the hell knows!?! But I had to come up with some answer so that I could continue moving up the corporate ladder. I have since learned that what matters most is that we are living our day-to-day life on our terms, in ways that are consistent with who we really are, and what matter to us. Yes, goals are important, but none of us have a crystal ball. It is my mission to empower people to accept and embrace who and where they are today, define success on their terms, and reinvent themselves to go get it! Make Your Life Great! Author of "The Journey to Reinvention: How to Reinvent Yourself at Any Age"
Terms of Participation Agreement: It is our job to provide you with an incredible networking and learning experience. Our intention is that you meet some amazing people that you might start a company with, learn from mentors as well as learning from your peers. The event is intended to be a collaborative forum for sharing, learning, building, and having fun. As such, by registering as a participant, you acknowledge that any ideas shared by you or anyone else over the course of the event are contributions to the overall experience and community. If you're very concerned, you can limit your pitch to the rough outline of the idea without giving away key information.
As a member of your startup community, you agree to be inclusive of any and all people and their ideas. You agree to act professionally, treat everyone with respect, and treat the event facilities with proper care. You agree that you are responsible in the event of any accidents or damages that you cause. You also agree to not hold Techstars Startup Weekend, your local volunteer team, or any of the event supporters liable for any loss, damage, injury, or any other unforeseeable incident.
By participating in the event, you grant Techstars Startup Weekend permission to capture photos/videos of the event.
By purchasing a ticket to a Techstars Startup Weekend event, you agree to our Terms of Use and Privacy Policy. If you have questions please reach out to privacy@techstars.com.
Coaches and Judges are subject to change.
Global Sponsors of Techstars StartUp Weekend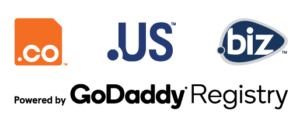 If you require a reimbursement please contact the event organizer.